CU Grow Graduates Sixth Cohort of Minority-, Women- and Locally Owned Businesses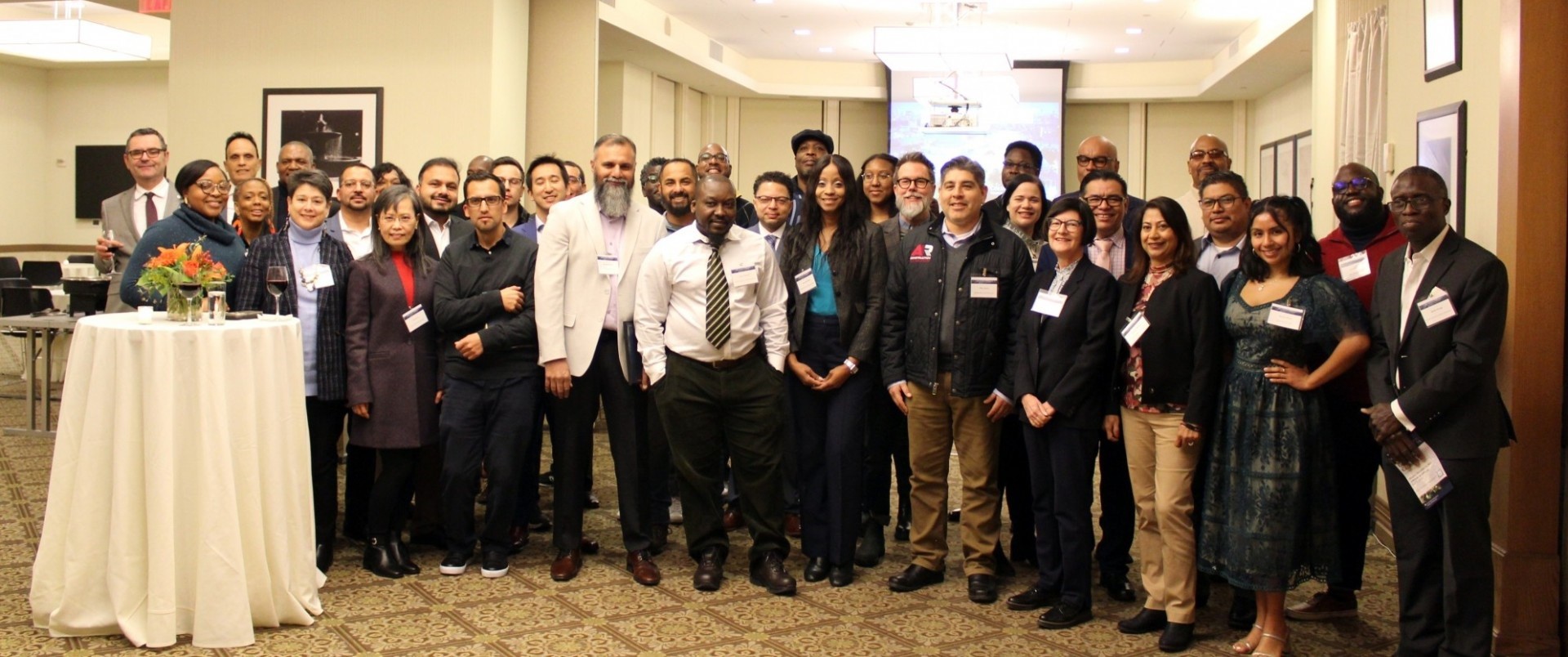 The Columbia Facilities and Operations-led CU Grow Vendor Development Program, designed to help minority-, women- and locally owned (MWL) vendors grow their businesses, graduated its sixth cohort during a ceremony at Faculty House on December 12 – the first in person graduation since the beginning of the pandemic. 
This year's cohort graduated 14 firms with specialties including real estate, carpentry, architecture, painting, professional cleaning, millwork, and more. The program matched each firm with an executive coach from a group of University administrators and partner organizations based on the specific needs of the business and the coach's areas of expertise. Over the course of the 10-month program, the coaches led the business owners through a curriculum developed by the Columbia University School of Professional Studies (SPS) designed to help vendors create a three-year growth plan, connect them with resources to gain specific knowledge, and review their overall business plan. 
In addition to the capacity building and coaching, procurement events are hosted throughout the program to help participants build vendor relationships with purchasers at Columbia and other partners. Participants are also required to meet with a Marketing Expert in Residence to develop a strategic communications plan and a Construction Expert from the School Professional Studies' Construction Administration Master's Program to evaluate specific trade issues. This year, the program added Columbia Law as a new resource for the program, hosting a legal pop-up clinic where students from Columbia Law's Entrepreneurship and Community Development Clinic (ECDC) provided contract and negotiation guidance. The program concluded with each participant presenting their three-year growth plan for their business before an expert panel. 
Some graduating firms have already reaped the awards of the CU Grown program. Networking at a CU Grow procurement event led 2022 program graduate Quality Wet Paint to secure a subcontract with Plaza Construction, a leading industry construction company in New York City, to complete paint work at the new tennis center at Columbia's Baker Athletics Complex. 
"Quality Wet Paint is at a different level thanks to the CU Grow Program," says Bernardo Flores of Quality Wet Paint. "Aside from creating strategic alliances, CU Grow helped my firm become more prepared in all important aspects including back-office operations, financials, and marketing."
Image Carousel with 4 slides
A carousel is a rotating set of images. Use the previous and next buttons to change the displayed slide
Slide 1: Executive Vice President of University Facilities and Operations David Greenberg address CU Grow 2022 graduating cohort.

Slide 2: 2022 CU Grow graduate Bernardo Flores of Quality Wet Paint addresses graduating firms.

Slide 3: CU Grow Construction Expert in Residence Grace Lin receive thanks from participants at the CU Grow graduation.

Slide 4: Father and daughter, Robert and Aija Jones from F.I. Electrical were among the graduates of the CU Grows sixth cohort.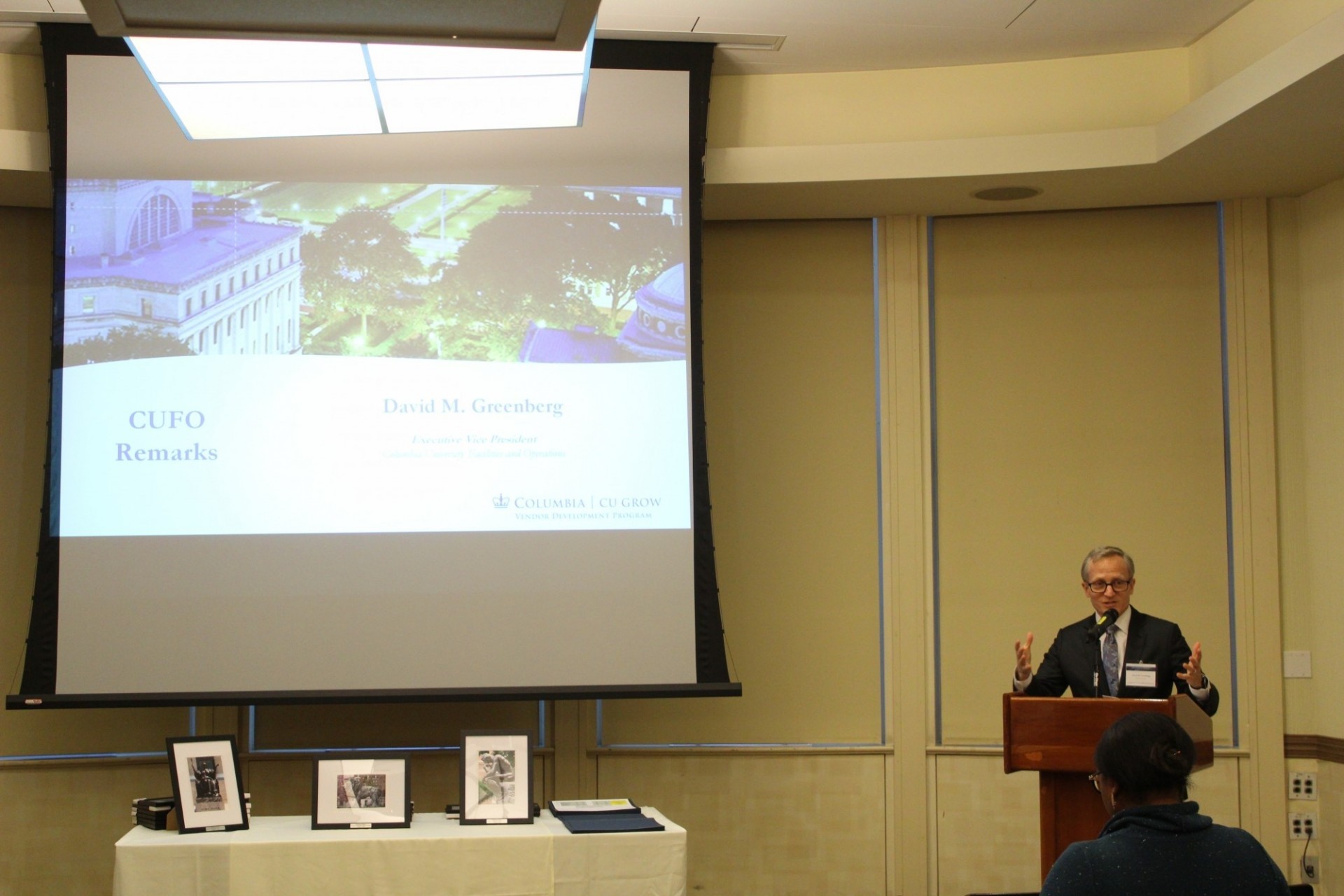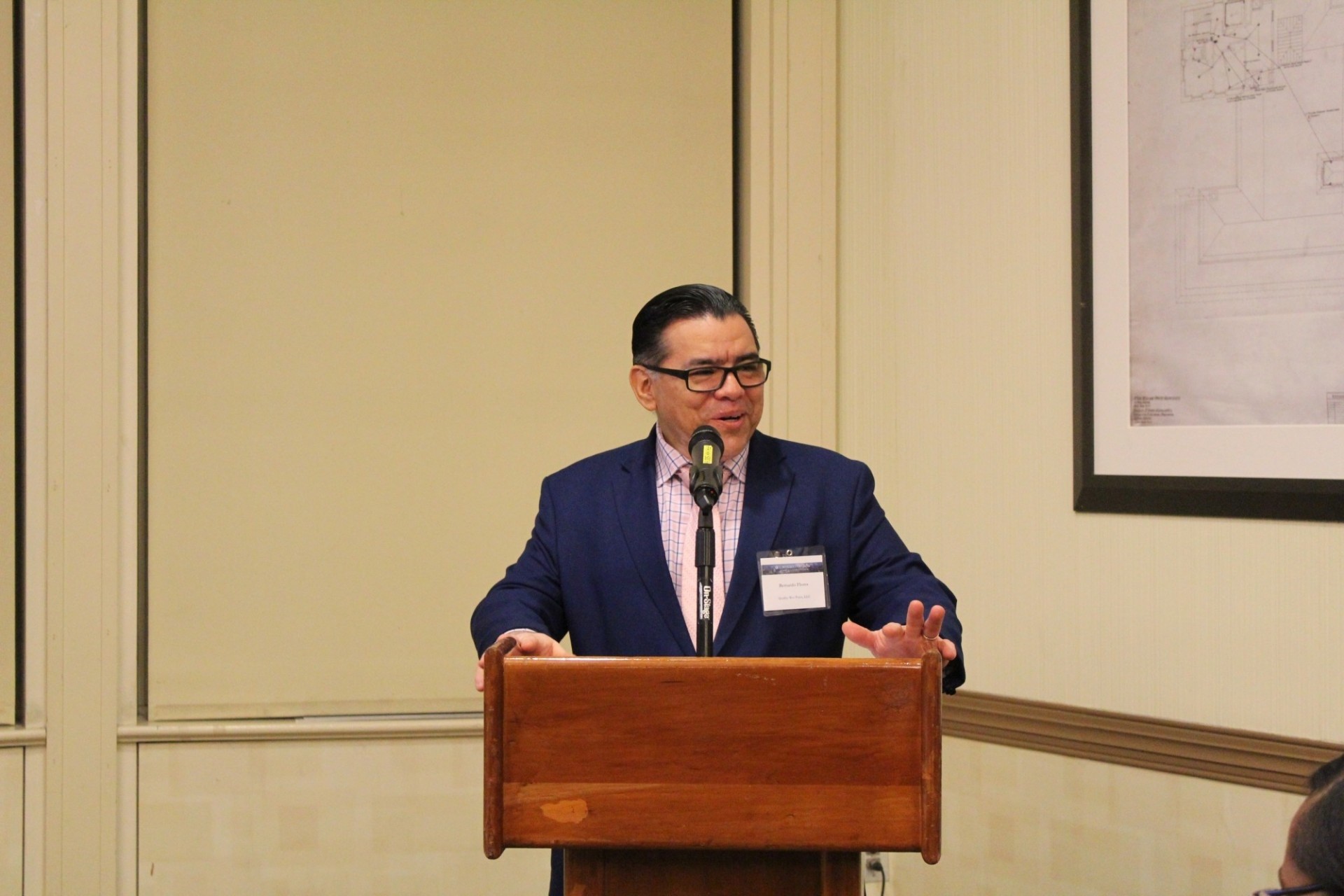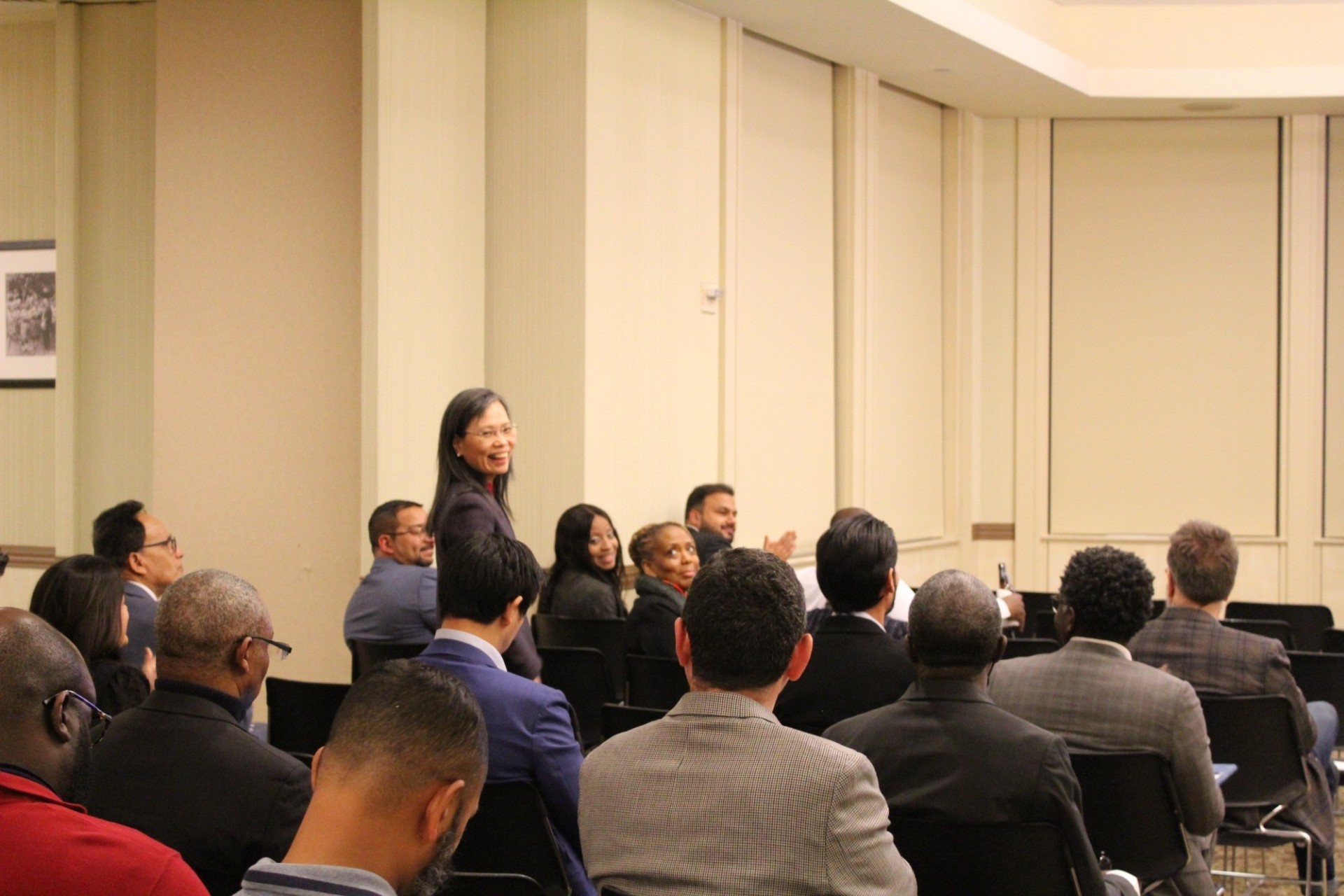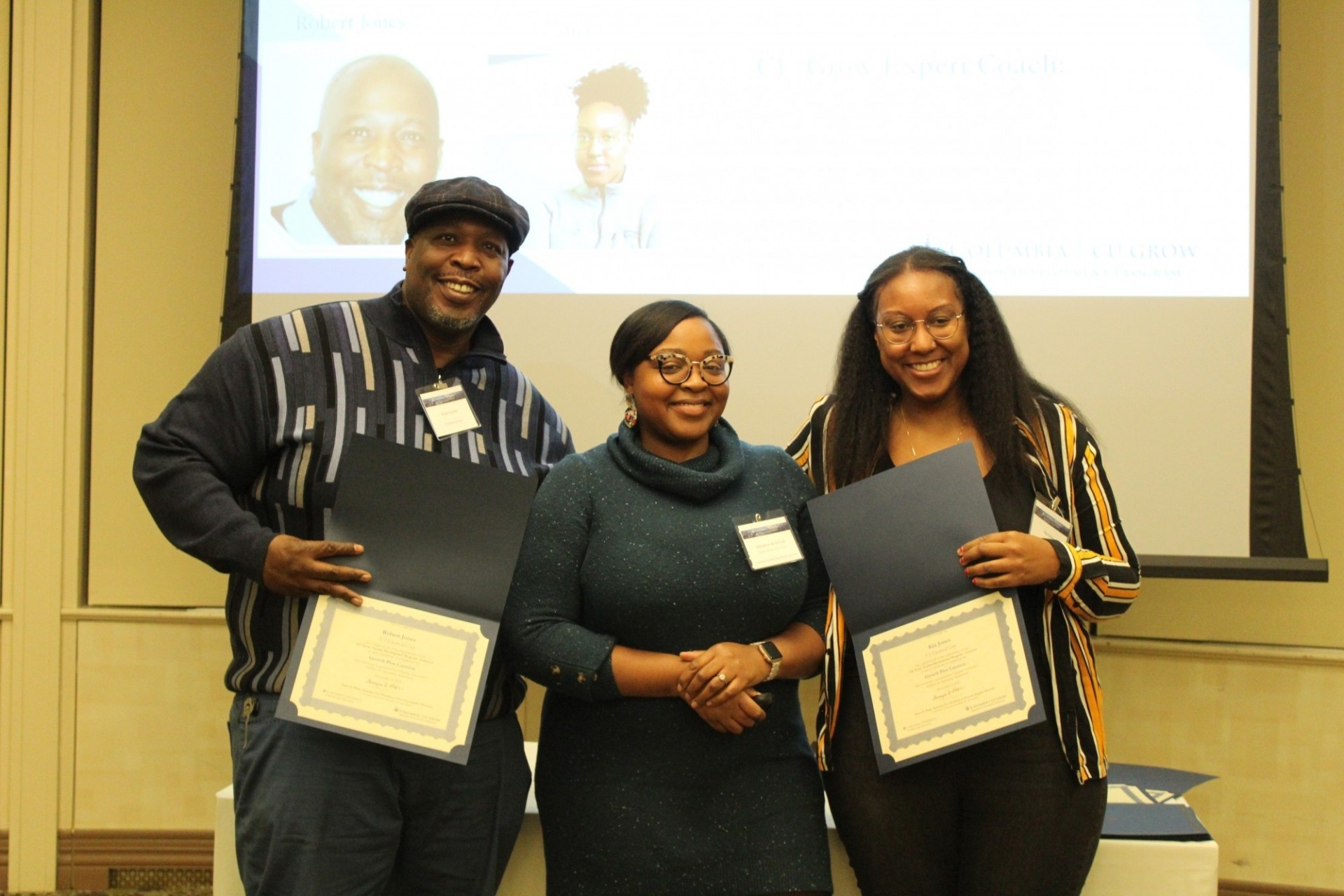 Previous
Next
This year's graduates join 84 other alumni businesses that have completed the program since its inception in 2017. CU Grow program graduates have collectively earned a combined $89 million and counting on construction projects within Columbia University.  
To be eligible for the program, vendors must be certified as a minority- or women-owned business enterprise or be based in Upper Manhattan or the South Bronx, have annual revenue between $250,000 and $5 million, and provide a product or service in the built environment including construction trades, professional services, suppliers, and commodities. 
Applications for the program's seventh cohort starting in February 2023 are due on January 13. Please visit cugrow.columbia.edu/apply for more information.  
To learn more about this year's graduates and the program's alumni, visit cugrow.columbia.edu/alumni.